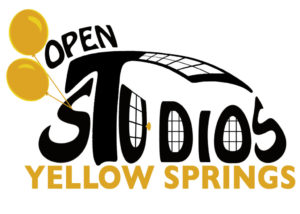 As a recent transplant to the area I have been looking for ways to connect to my local community. It was serendipitous for me to be able to connect with Nancy Mellon and join the Yellow Springs Art Council, and it was even more helpful when her blog, "How to Meet Other Artists in 10 Easy Steps", came out.
So far some of the steps I have been able to check off are:
3. Join art organizations in the area.
9. Answer Calls for Artists.
10. Show Your Art
So far I have been able to join the Yellow Springs Art Council, so that I may connect with the local artist communities.  I have taken part in the Village Artisans "Art on the Lawn" event, and currently I am setting up for the Yellow Springs Open Studios for this upcoming weekend, October 19-20th. Most recently, I was able to showcase my photographic work at the Yellow Springs Brewery, where they have a wonderful rotating schedule of various local artists displaying their work in their taproom. All of this activity has inspired me for future artistic endeavors and for the upcoming Open Studios.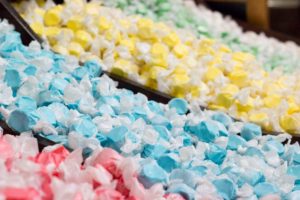 As a first time participant I have been trying to figure out the best way to connect with the visitors that may come.  Currently my studio space isn't fully functional but the location of the space is still very open so that I am able to set up some of my work, some snacks, and have a demo ready to go for visitors.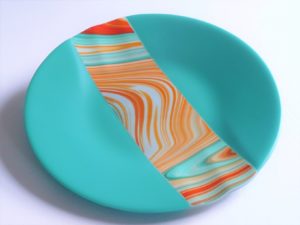 Reaching out to several of the artists, that have participated in this event before, they said that showing the various stages of their medium was the best way for visitors to gain a better understanding.  Artist Sara Gray, Reflecting Whispers Glass Works, spoke about how different examples of her glass work is the best way to showcase the process and allows her to explain her use of molds for her intricate designs. She will also have her kiln on display for explaining the final steps of her process.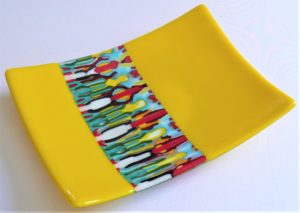 Bruce Parker, Azur Creations, is excited and will have plenty of his work on display.  He is working on displaying work that is in various stages as well, so that visitors can gain an understanding of how he formulates and makes his larger pieces. Eclectic, whimsical, sometimes kinetic his functional furniture and art made from interesting wood and reclaimed materials will definitely inspire visitors in his space.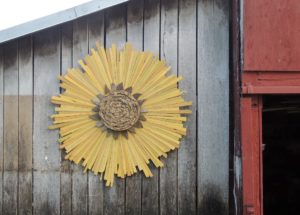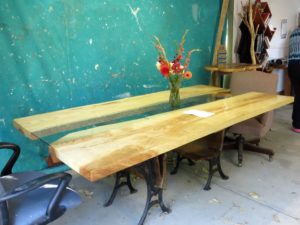 Talitha Green, Talitha Green Studios, works with sterling silver, gold and mixed media for her jewelry. She will have pieces at different stages to show how she cuts many of her own stones and use them in her work.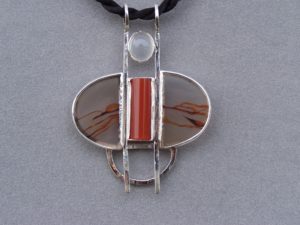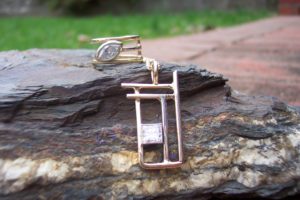 Looking for a way to encourage visitors to participate at her studio Libby Rudolf, Libby's Art, is going to be painting alongside those that stop by her space.  Having explanations of her process, her various paints, brushes, and more she is going to have a hands on experience for those who are interested in learning more about her painting process.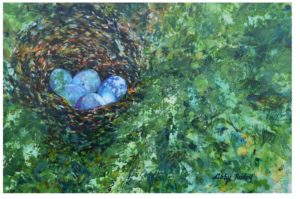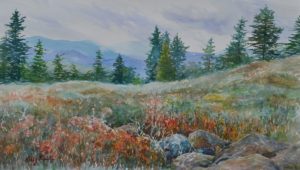 I, Angela Smith, am planning on showcasing printmaking works, photography pieces, and running a digital photography demo for visitors and their phones.  With photography being so present in our daily lives I will be marking interesting locations around my yard so that I can work with visitors on using the various settings their phone cameras may have and also help them gain a more discerning artistic eye.  Working on framing and composition can happen anywhere and at any moment, especially with our cameras conveniently in our pockets these days! So definitely swing by my studio to gain some insight into Digital Camera Photography this weekend.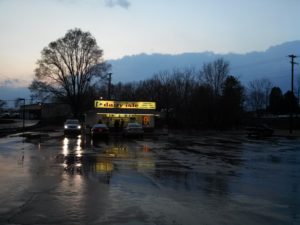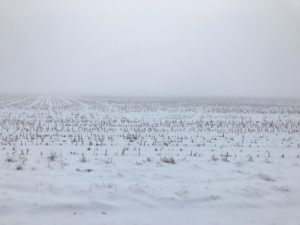 18 Talented Artists  *  10 Local Studios  *  1 Incredible Event
Join us this upcoming weekend and connect with your local artists!