In the Gallery: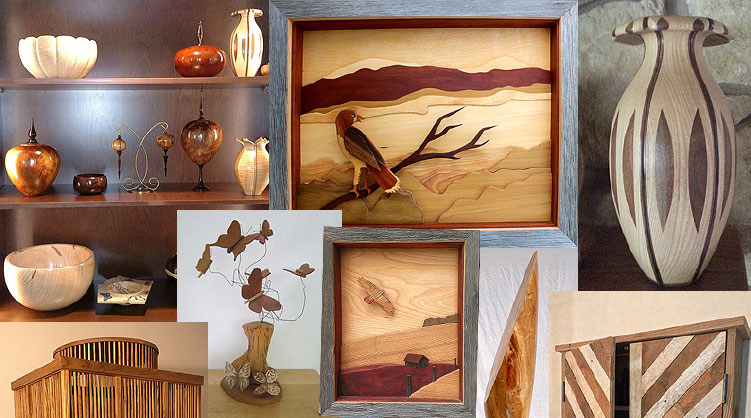 Wood Invitational
Artwork by 10 Exceptional Wood Artists • June 15 – July 15
Lowell Converse, Paul DeLaVergne, John Garrett, Alan Greenberg, Tom Hawley, Rob Liptak, Jim Mayer, Steve Merland, Bruce Parker, and Russ Shaw. "Working with wood is a joyous process" – Steve Merland
This is a show for lovers of wood. Beautiful, hand-crafted tables and chairs, intricate, inlaid nature scenes in 100-year-old barn wood box frames, sleek wood sculptures, beautiful bowls, intricate boxes, and humorous, sometimes sassy, wall art.
Opening Reception June 15, 6-9 pm
---