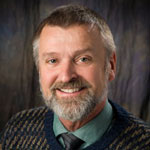 Jerome Borchers, President
Former Simulated Patient Training Specialist/Recruiter, WSU Boonshoft School of Medicine
Jerome's Yellow Springs community affiliations include: Past Board Member and Treasurer of the YSHS Theatre Arts Association, past member of the Economic Sustainability Commission of the Village of Yellow Springs, past board president of the Mills Lawn After School Program, past chair of the YS Center for the Arts Steering Committee, and past member of the Antioch College Theater Advisory Committee. Jerome has a background in theatre and ceramics and has contributed over 18 years of experience in community arts initiatives and advocacy to the YSAC.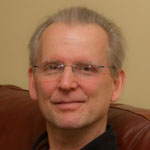 Tim Barhorst
Network Engineer at Barhorst Consulting
Tim has been working with computer technology since 1984 and believes in the human potential of networking. Along with building wide area networks and data centers, he has had computer graphics experience at branding and design agencies in Cincinnati. He is an avid nature photographer who takes photographs and transforms them into other media, including paintings, prints and creative expressions that reflect deep concern for ecological understanding and species preservation. He is also an advocate of ocean ecology who also believes all sentient beings need to be liberated. He has been living in Yellow Springs for about 6 years.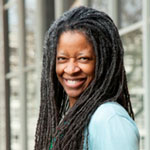 Valerie Blackwell Truitt
Director of the Office for Diversity & Inclusion at the Ohio State University, College of Medicine
Founder and Artistic Director of Bej Na Dance Company 2011-present, and Valdance1 (dans) 1994-2011
Valerie has been a freelance performer for over 25 years. Currently a member of the Egyptian Breeze Belly Dancers, she has taught dance styles from Afro-Cuban to modern to jazz to ballet, choreographed for musicals and dance concerts and organized several dance events through the region. She developed, produced, choreographed and performed in her annual Valerie Blackwell-Truitt Community Dance Concerts which ran from 1994-2009. Valerie co-directed and performed with One National Performance Ensemble of Miami University for 10 years. The company's mission was to promote a dialogue surrounding societal issues such as race, gender, ethnicity, and poverty and foster social justice and social change. Valerie performed with two dance companies while living in Colorado and had the privilege of studying with Alvin Ailey Dance Company, and Bill Evans Dance Company as well as earning a scholarship to dance with Philadanco Dance Company.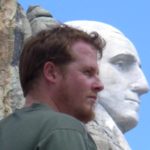 Sean Devine
Simulated Patient Training Specialist/Recruiter, WSU Boonshoft School of Medicine
Born and partly raised in Yellow Springs, Sean graduated from Antioch College in 2003 with a degree in photography. His artistic interests and endeavors include songwriting and creative writing, musical performance, pottery wheel throwing, photography, 2D design, videography, and documentary film production. After living in various places around the United States, he returned to Yellow Springs in 2017 with his wife and son, and is enjoying engaging with his community through civic participation, especially with the Arts Council.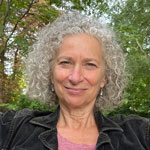 Marie Hertzler

Bodywork Practitioner
Marie is a yoga instructor and a Reiki energy practitioner who teaches with empathy, compassion and humor. She is a deep listener and an intuitive healer. Marie has been practicing yoga for 30 years who received her teaching certification in 2010 and was initiated into Reiki energy healing in 2006. She is also a longtime educator with a Ph.D. in French language and French and Francophone literatures.