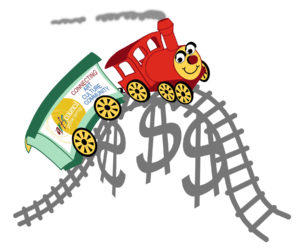 Wow!  We have been so excited! A little miracle happened for the YSAC Community Gallery this week.
We were getting a little nervous. "The Little Gallery That Could", our Fall Rent fundraiser on the Culture Works power2give site, had only 23 days left. We still needed over a $1000.00 to make it over the top. Twenty-three days may sound like a lot of days, but we had just breezed through 30 days without any donations coming in. The clock was definitely ticking.
Then last week, the article came out in the YS News about Arts Council's funding challenges. In the story, Dianne Chiddister included the power2give link.
In 24 hours our power2give project was funded! It was so fantastic!
At the same time, we offered to do Happy Dances dedicated to our wonderful donors who helped us reach our goal. We ended up doing them all over town. (Really. We did. You can see them on our FB page.)
Thank you to our wonderful, generous donors and thank you to the YS News!
The YSAC simply could not continue to exist as it does now if it weren't for YOU, our donors and volunteers, gallery visitors and business sponsors. If you would like to make a donation, visit our website to learn more about membership levels. If you would like your donation to be used for rent, please make your donation by mail or in person at the Gallery and indicate that you want your dollars to pay the rent.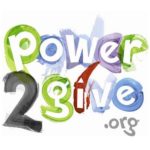 The power2give program is a fun way for you to connect with some of your favorite local art venues; it's an online crowd sourcing, fundraising site for art non-profits. The effort in this region is run by Culture Works. Click here to learn more about the regional program.
Many local artists were involved with creating our power2give fundraiser: Corrine Bayraktaroglu created the video with Nancy, searched her files for pictures and helped Nancy get the courage to press 'submit'. Kathy Moulton created the persevering, optimistic little gallery train over a series of sessions that included many changes to see what would read with the teeny size we had to use. Susan Gartner spent hours looking through her picture files for many of the fabulous pictures we used on the video, Brian Housh sent us pictures too! The whole Gallery Committee got into the act to advise and help write and rewrite the narrative: Julia Cady, Theresa Mayer, Kathy Moulton, Dianne Rozeboom Collinson, Jonatha Wright, Kathi Seidl and Nancy Mellon.